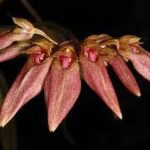 Bulbophyllum weberi 'Elite's 1st'
12th November 2023
Bulbophyllum gracillimum 'Elite's 1st'
21st November 2023
Bulbophyllum longissimum 'Elite's 1st'
£34.25
Bulbophyllum longissimum 'Elite's 1st'
Known as the 'long-petaled Bulbophyllum', the flower petals of this orchid can reach lengths of 30 cm long! Native to Thailand, Myanmar, Borneo and Malaysia, where it grows in lowland tropical forests. Like most Bulbophyllum, the flowers produce a decaying scent to attract pollinator flies. Each flower spike produces an umbel consisting of 5 to 10 flowers.
Limited numbers available due to its rarity.
These cuttings are taken as divisions from our mother plants, so the flowers will match the attached pictures.
All bulbophyllums are supplied Bareroot.
Description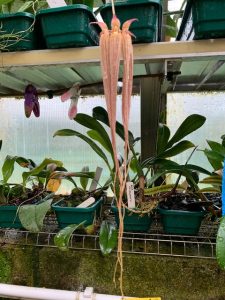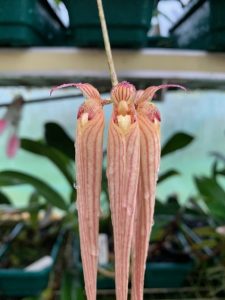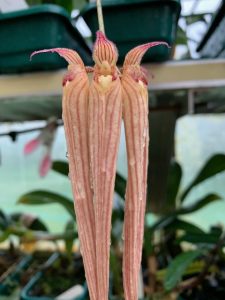 Additional information
| | |
| --- | --- |
| Size | Seedling, Small, Near Flowering Size, Flowering Size, Large Multiple Growths |
Related products
Rated 5.00 out of 5

£48.45 – £84.85