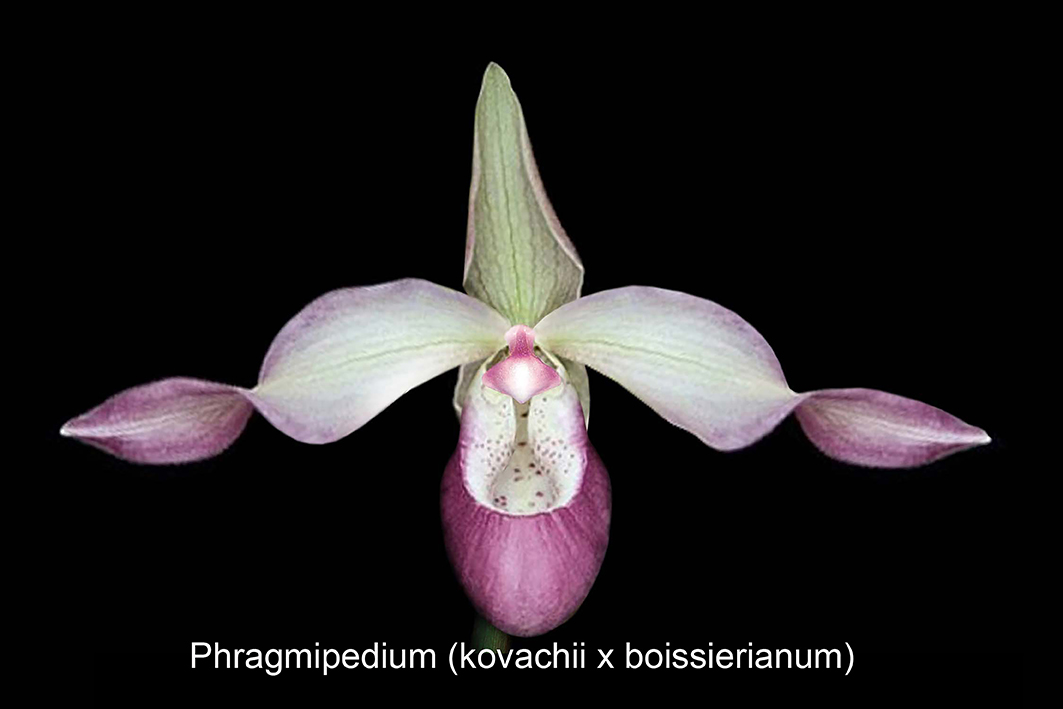 Phragmipedium Peruflora's Saltimbanco (kovachii x boissierianum)
21st August 2017
Phragmipedium Eumelia Arias (kovachii x schlimii)
21st August 2017
Phragmipedium Peruflora's Cirila Alca (kovachii x dalessandroi)
£58.50 – £120.00
Phragmipedium Peruflora's Cirila Alca (kovachii x dalessandroi)
It is not uncommon to see a P. dalessandroi holding eight to ten flowers on a single, branching inflorescence. The downside to P. dalessandroi is that it gives you less shapely flowers with  narrower petals, so it's a trade off of shape versus flower count. The average natural spread of this hybrid is around 4-3/4" (12.1 cm), with colors ranging from light pink to deep purples .
Like many phragmipediums blooming for the first time, they can flower on relatively small plants.
Picture is for reference only
PLEASE NOTE: Since this is a Seedling Population (not a Mericlone which produces exact duplicates), the picture is for illustration purposes only. No two plants will be the same from this cross, and they will flower in a range of possibilities coming from the two parents.
Related products
Rated 5.00 out of 5

£24.25 – £44.50