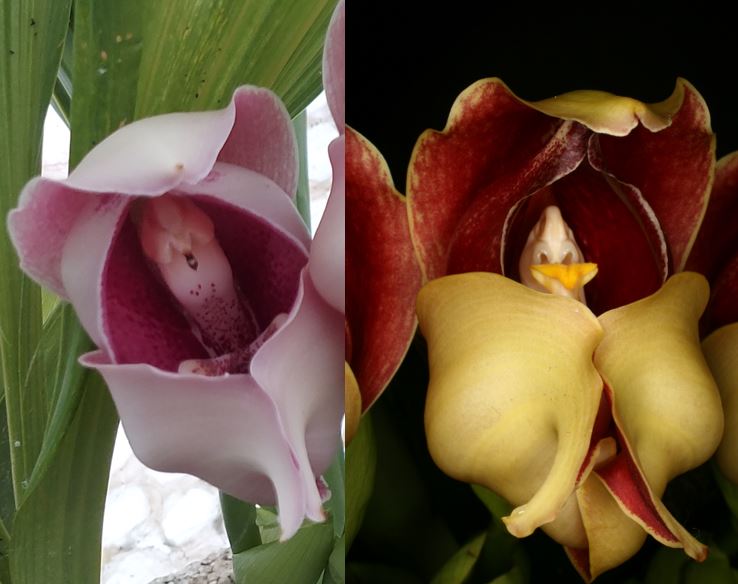 Anguloa Fauvic (Lorna 'Denise' AM/RHS x Rolfei) EO77
14th August 2022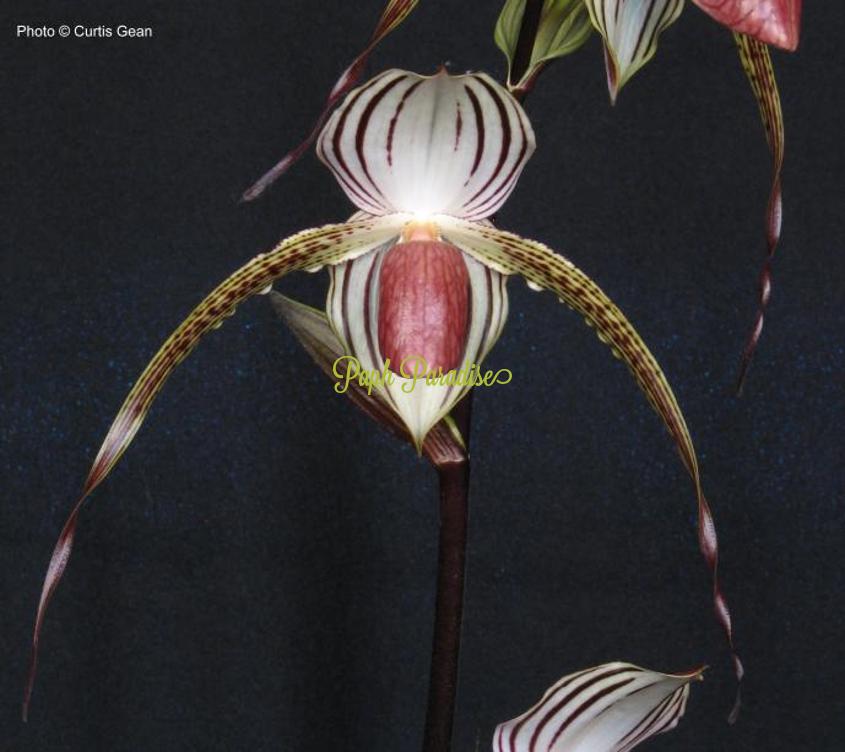 Paphiopedilum Lady Isabel (rothschildianum 'Paradise Island' x stonei 'Paph Paradise') PP1931
22nd August 2022
Vanilla planifolia
Vanilla planifolia
Rooted cuttings of a Vanilla planifolia. This is the species used for flavoring using the cured seedpod. Generally easy to grow in Rockwool, peat or sphagnum moss. They have a vine like growth habit and will need to be grown tied up to a wooden stake or a trellis as they can reach several feet in length and will grow indefinitely. These plants like to have moist roots that are in the shade and brighter light on the leaves. These will take 3-4 years to flower.
These Plants are divisions from our mother plant.
They are supplied in clear pots.
The flowers are large creamy, yellow, fragrant blooms on mature plants. They are best grown in a warm, humid position, with the facility to grow it up a branch, trellis or moss pole. They have a climbing habit with plain green, fleshy leaves off a main stem.
Description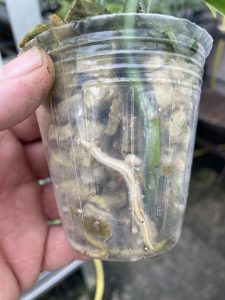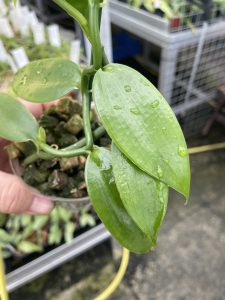 Additional information
| | |
| --- | --- |
| Size | Seedling, Small, Large Leaf |
Related products
Rated 5.00 out of 5

£24.85 – £68.85