Paphiopedilum callosum 'Red' x niveum 'Showshan'
10th October 2022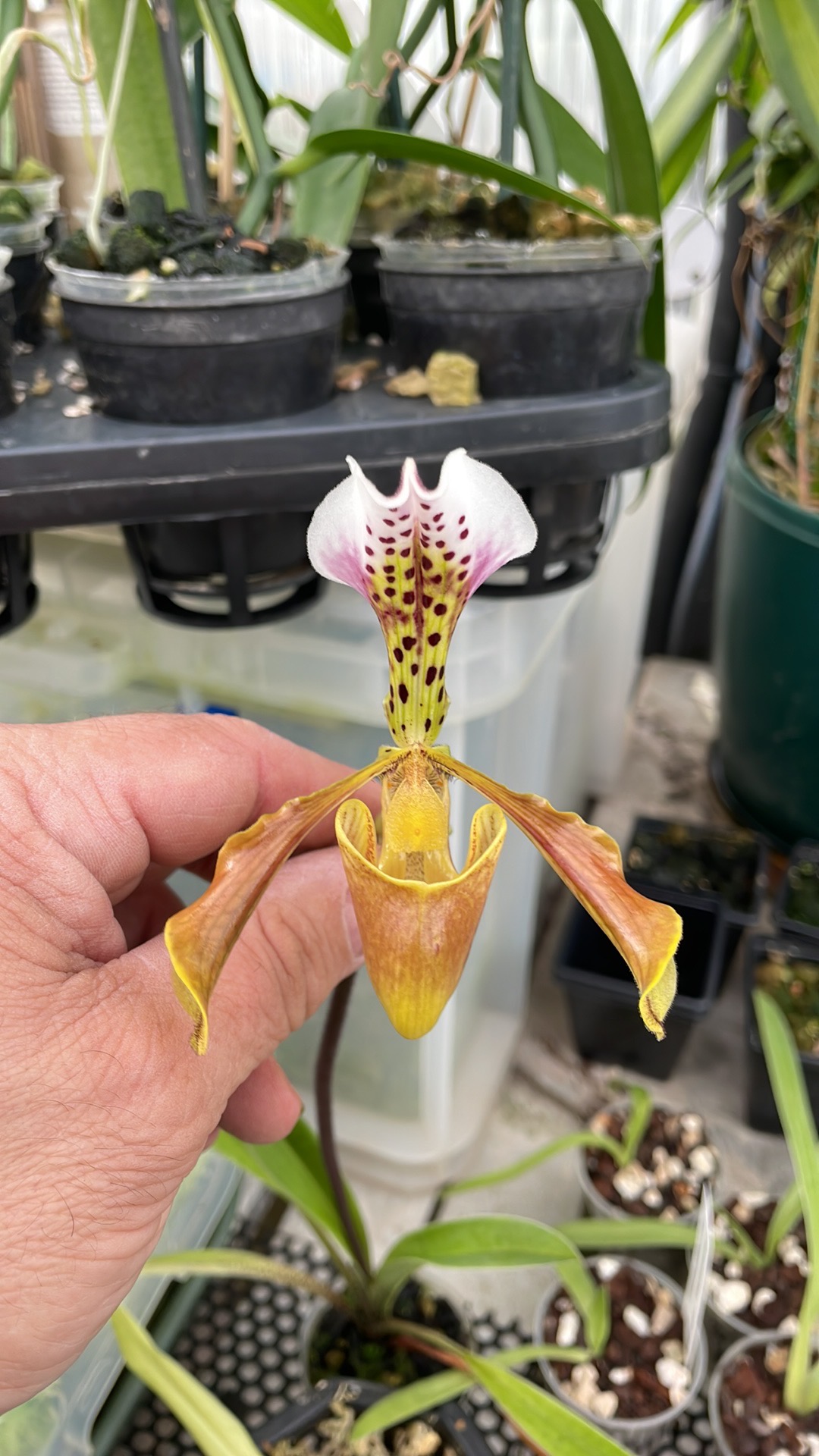 Paphiopedilum gratrixianum 'mysterianum' x sib
12th October 2022
Phragmipedium Mont Remon 'Orange Glow' x caudatum 'Lady luck' OIV0100
£38.25
Phragmipedium Mont Remon 'Orange Glow' x caudatum 'Lady luck' OIV0100
Mont Remon is Nicholle Tower x Memoria Dick Clements  and  Nicholle Tower is dalessandroi x longifolium.
Orange Glow has bright orange color and was from EYOF originally.
We hope for improved color and flower count China Dragon!
Picture is for reference only
PLEASE NOTE: Since this is a Seedling Population (not a Mericlone which produces exact duplicates), the picture is for illustration purposes only. No two plants will be the same from this cross, and they will flower in a range of possibilities coming from the two parents.
Description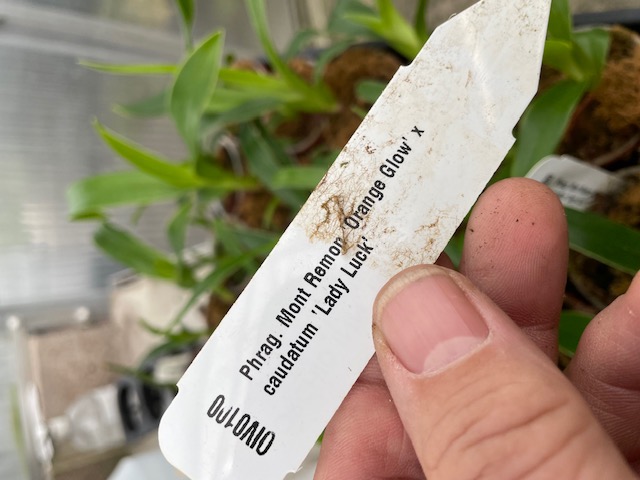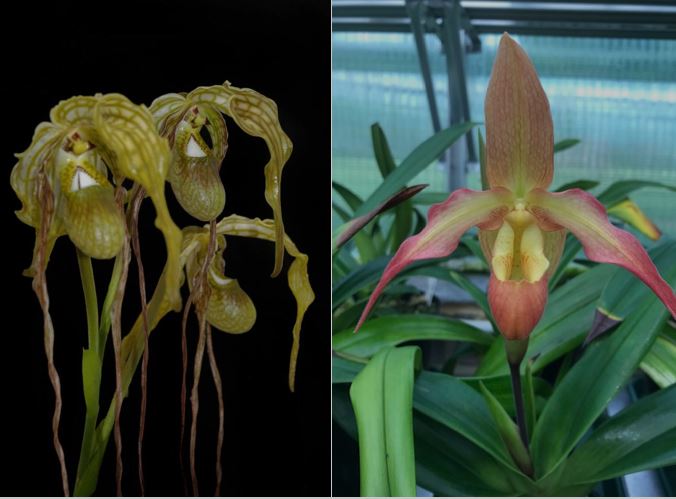 Additional information
| | |
| --- | --- |
| size | Seedling, Small, Near Flowering Size, Flowering Size, Large Multiple Growths |
Related products
Rated 5.00 out of 5

£58.50 – £120.00