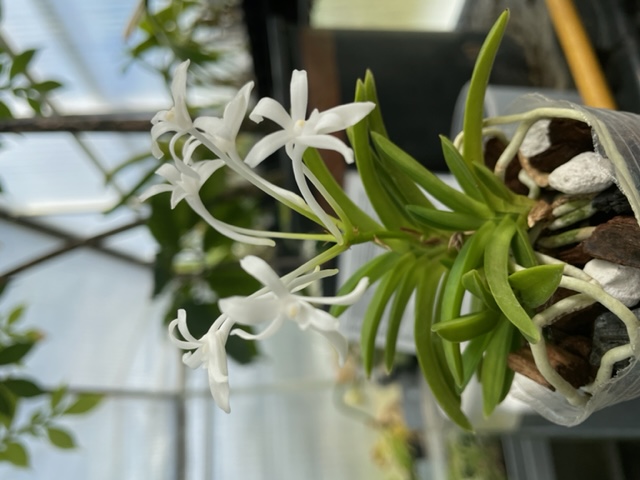 Neofinetia falcata 'Suisei'
22nd August 2022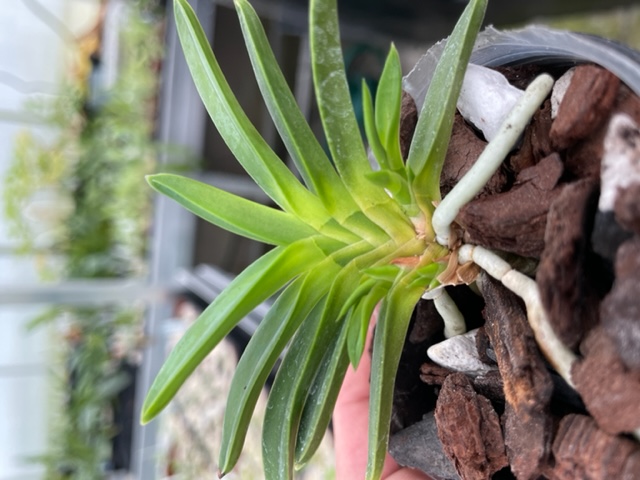 Neofinetia falcata 'Junihitoe'
24th August 2022
Paphiopedilum malipoense x sib ('Ancient Spider' x 'Sam's Choice' FCC/AOS)  OIV0149
£24.25 – £36.25
Paphiopedilum malipoense x sib ('Ancient Spider' x 'Sam's Choice' FCC/AOS)  OIV0149
Sam's Choice is a Flower which has very rich green color with dark markings over 16cm ns and 6cm dorsal on a 4′ tall stem. It was awarded in March 2012 and is the very first and only one FCC awarded to this species!
This is a very dark green flower on very tall stem crossed with the largest ever FCC with flower over 16cm!
One of the parents of Ancient Spider is Sam's Choice!  So 75% of the gene pool is from the FCC Sam's Choice!
PLEASE NOTE: Since this is a Seedling Population (not a Mericlone which produces exact duplicates), the picture is for illustration purposes only. No two plants will be the same from this cross, and they will flower in a range of possibilities coming from the two parents.
Description

Additional information
| | |
| --- | --- |
| size | Seedling, Small, Near Flowering Size, Flowering Size, Large Multiple Growths |