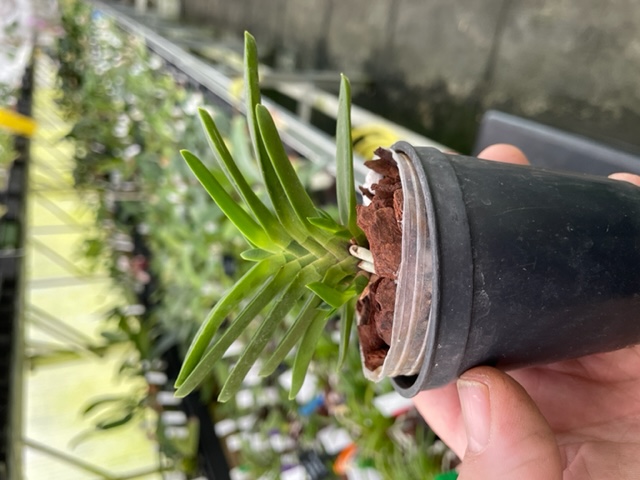 Neofinetia falcata 'Juhongseong'
7th November 2022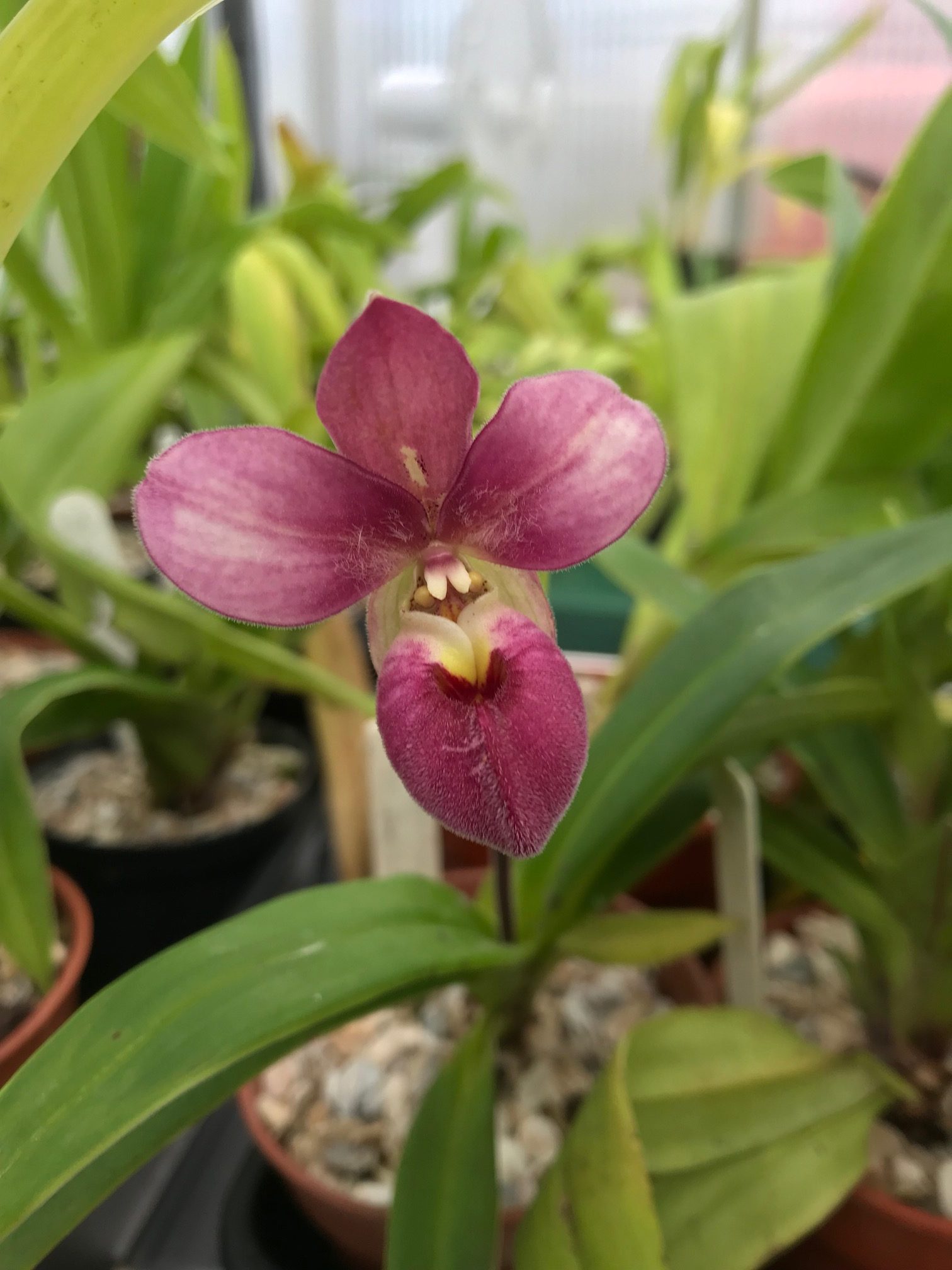 Phragmipedium Lynn Evans Goldner 'Perfect Circle' HCC/AOS x Pink Panther
9th November 2022
Paphiopedilum leucochilum x sib ('Darkest Night' x 'Black Night') OIV 0021
£19.85 – £28.25
Paphiopedilum leucochilum x sib ('Darkest Night' x 'Black Night') OIV0021
Picture is of Paphiopedilum leucochilum 'Darkest Night'.
Sibling cross of two of our darkest and round leucochilum flowers.
Found in the southern islands off Thailand and differs from Paphiopedilum godefroyae in the larger plant and flower as well as the pure white labellum and differing staminode. This orchid blooms in the spring on short to 3″ [7.5 cm] long, single flowered inflorescence carrying long-lasting flowers.
PLEASE NOTE: Since this is a Seedling Population (not a Mericlone which produces exact duplicates), the picture is for illustration purposes only. No two plants will be the same from this cross, and they will flower in a range of possibilities coming from the two parents.