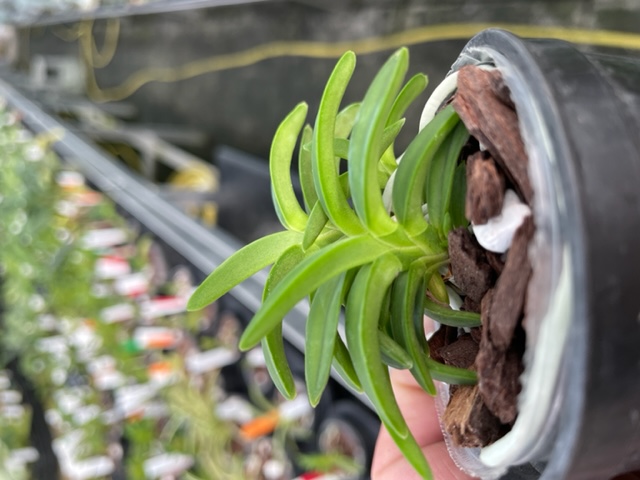 Neofinetia falcata 'Suikaden'
25th October 2022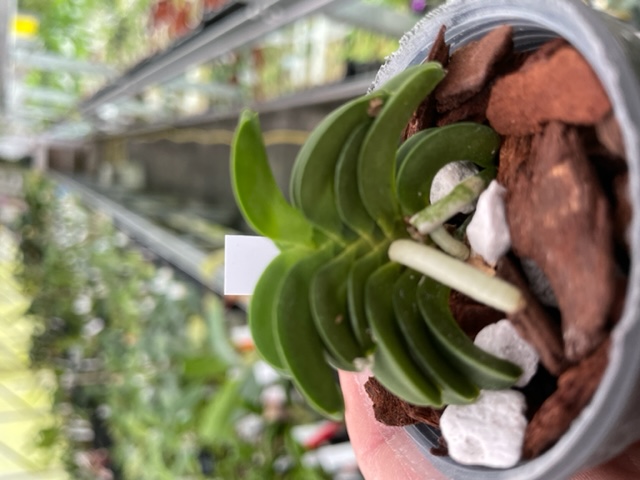 Neofinetia falcata 'Jukai'
26th October 2022
Neofinetia falcata 'Yokozuna'
£38.25
Neofinetia falcata 'Yokozuna'
'Yokozuna'  is the name of a top ranked Grand Champion Sumo wrestler!
The plants have big and bold with wide, thick and stout leaves that also have a gentle curve. That have a uniform shape.
It looks similar to 'Suikaden', but on a larger scale.
It produces large white flowers similar to the big Amami type blooms.
Beautiful plants!
Very well suited for windowsill growing, but can be mounted too of course. Our  Neofinetia's are supplied bare root or in our bark mixture.
The cultivation of Fukiran has a long history dating back more than 400 years ago and originating in Japan. Over this time many unique variants of Furan have been cultivated, some worth the £100,000's!!
There are 100's variations of Neofinetia falcata. Each variety has a variations in flower shape, leaf shape & even texture, variegation, stem, tsuke (connection between stem & leaf), roots and root colour.
Flowers are highly fragrant and have a sweet smell often in the morning or evening, the intoxicating fragrance is like that of Citrus or Honeysuckle blossom. Flowering season is normally in Summer (June to July), the common colour form is white but there are varieties like red, green, pink and yellow.
Typically Neofinetia like a shady but airy place to grow, in the UK we give full light during the cooler months with a minimum temperature of 10c, they can tolerate a lower temperature down to 5c but during this cooler season they must remain on the dry side. In Summer like all orchids we provide shading to avoid excessive temperature and allow fresh air to flow through our orchid house.
Description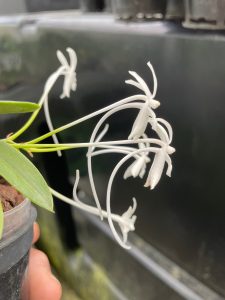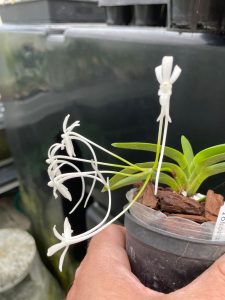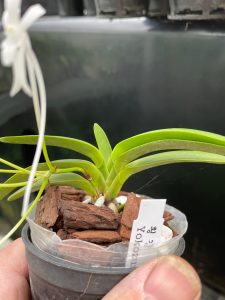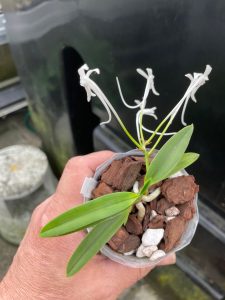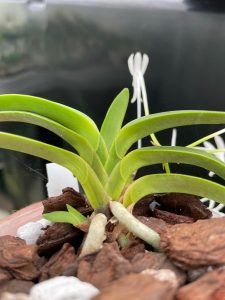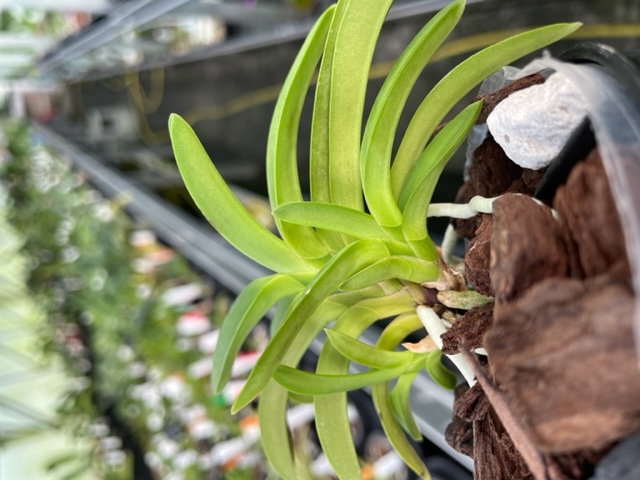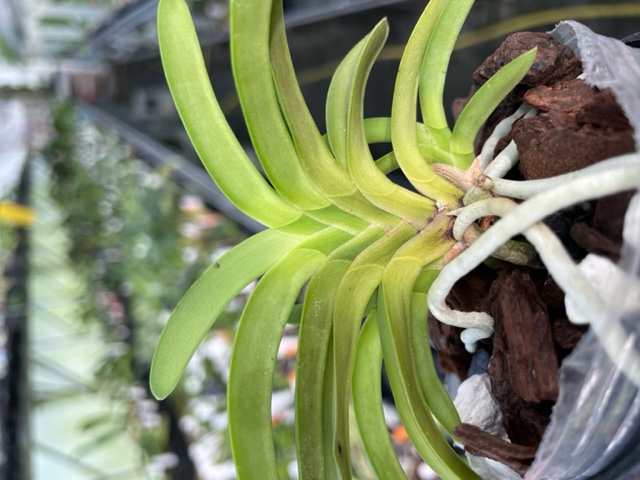 Additional information
| | |
| --- | --- |
| size | 1 growth, 2 growth, 3 growths, Multi Growth |
Related products
Rated 5.00 out of 5

£36.25 – £64.85