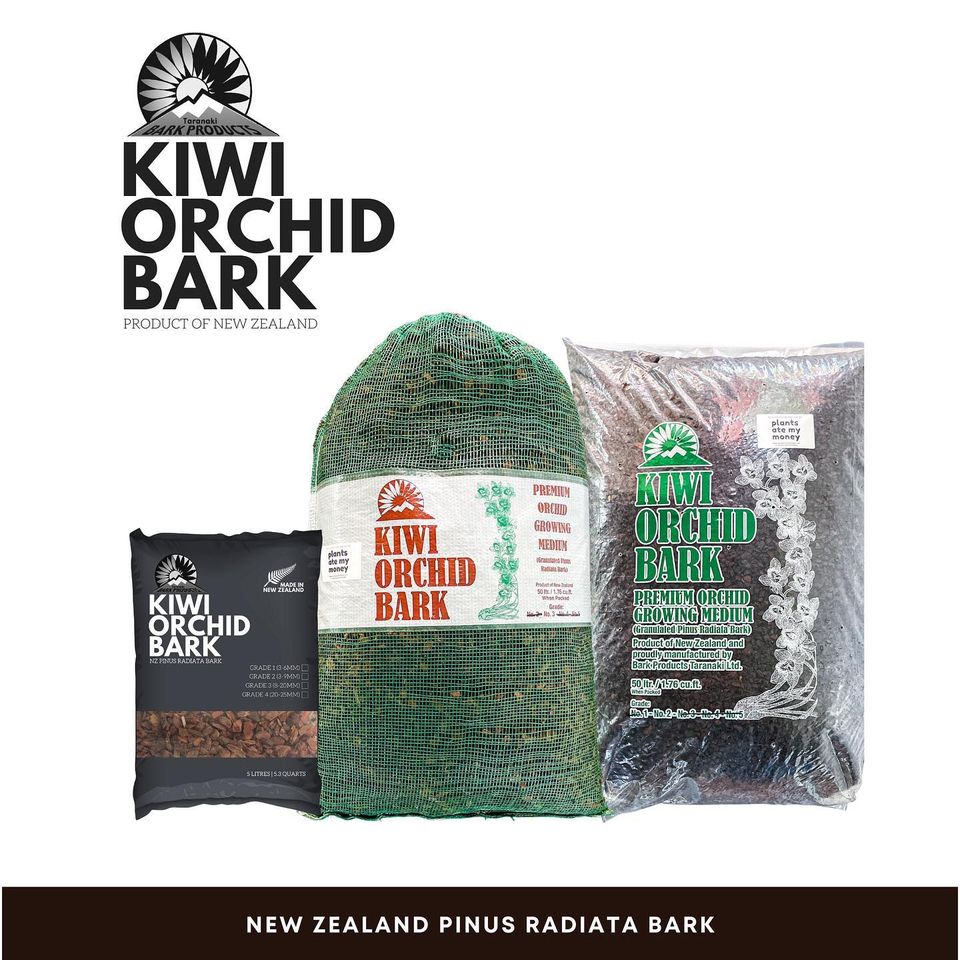 Premium Orchid Repotting PINUS RADIATA BARK ideal for Paphiopedilums, Phragmipediums and other Orchids.
3rd April 2023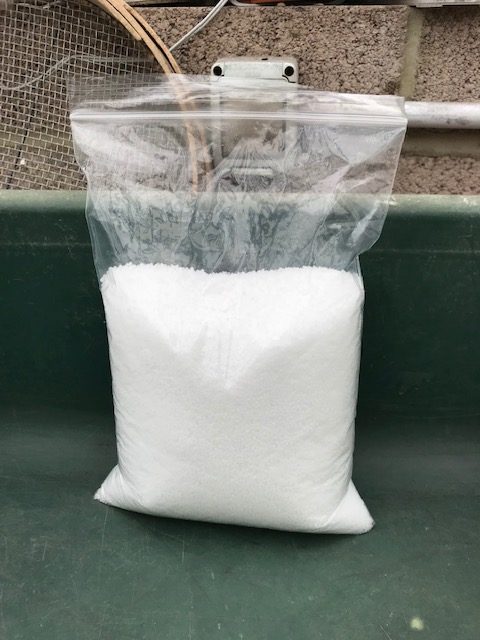 Magnesium Nitrate fertilizer for Orchids – 1 kg
14th April 2023
READY TO USE Premium Orchid Growing BARK ideal for Paphiopedilums and Phragmipediums as used in our nursery.
£9.95
Ready to use bark, mixed as we use in the nursery with 100% FRESH NEW ZEALAND PINUS RADIATA BARK , with Medium pumice,  Dolokal Supra with added magnesium oxide (MgO) and seaweed extract.
At the nursery we find this provides proper aeration and drainage designed specifically for orchids.
Grade 2 for seedings and small plants (50mm pot),
Grade 3 for large plants (75mm pot)
We also soak the bark overnight before use, to help wet it and enable it to adapt to your Pot situation quicker.
ADVANTAGES
– Natural with no added fertilisers.
– Dolomite addition creates a stable PH adjusted substrate.
– Cold pressed seaweed extract is a 100% natural plant and soil vitality enhancer that encourages prolific root and foliage growth as well an increase in flowering sites, and larger flowers and fruits.
– The PH level of un-aged Pinus Radiata Bark remains constant for years regardless of climate.
– Manufactured by Bark Products Tanaraki Ltd who has been producing renewable, sustainable and clean bark for over 24 years.
– Best value premium growing substrate, trusted by growers worldwide.
Bark Products Taranaki Ltd
Manufactures of Kiwi Orchid Bark
Twenty
-four
years
of
optimising
and
refining
the
plant
in
which
Kiwi
Orchid
Bark
is
produced
means
Bark
Products
Taranaki
makes
the
cleanest,
and
most
uniform
bark
grades
available
.
The
family
–
owned
and
operated
business
prides
itself
on
its
product
quality
and
consistency,
and
on
For more information:
❖
Visit our website
www.barkproductstaranaki.co.nz
❖
Kiwi Orchid Bark review and details on how to use by our New Zealand
–
based
distributer Bio Leaf Plant Nutrients
https://www.youtube.com/watch?v=KFl2KQToKVo
❖Orchid Bark Substrate consists of natural bark chips so it really suitable for most reptiles, amphibians and invertebrates too!
Description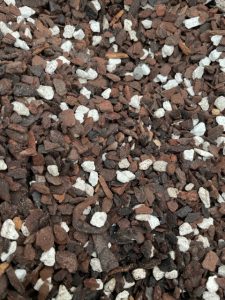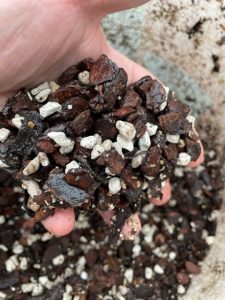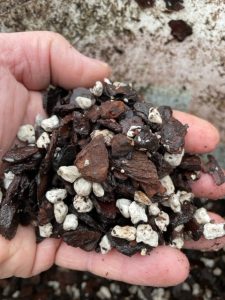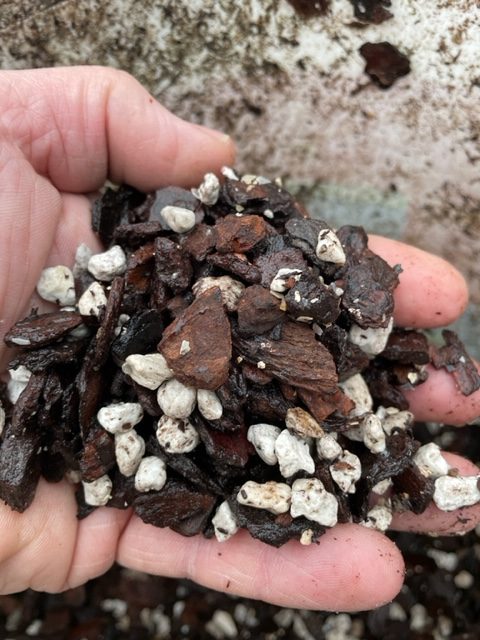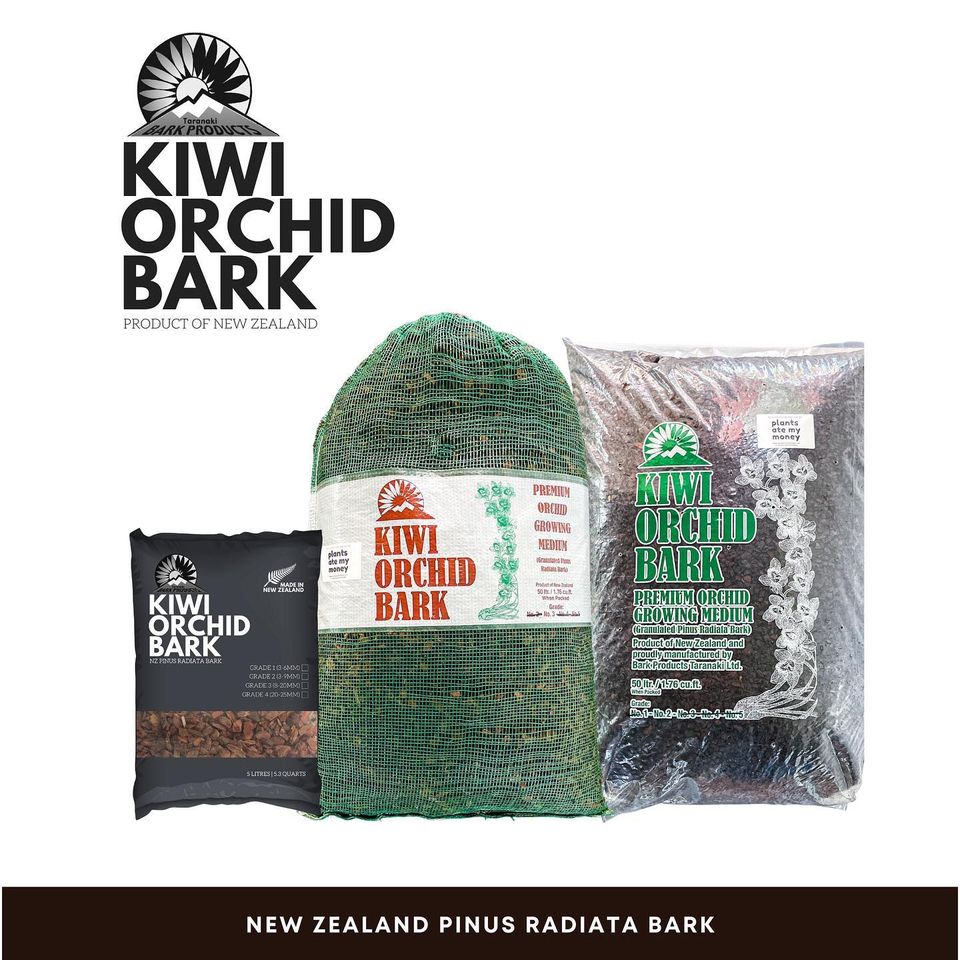 Additional information
| | |
| --- | --- |
| Size | Grade 1 (3-6mm), Grade 2 (3-9mm), Grade 3 (8-20mm), Grade 4 (20-25mm), Grade 5 (25-50mm) |
| Volume | 3 ltr (1.0kgs), 10 ltr (2.8 kgs), 15 ltr, 50 ltr |
Related products
Rated 5.00 out of 5

£8.85