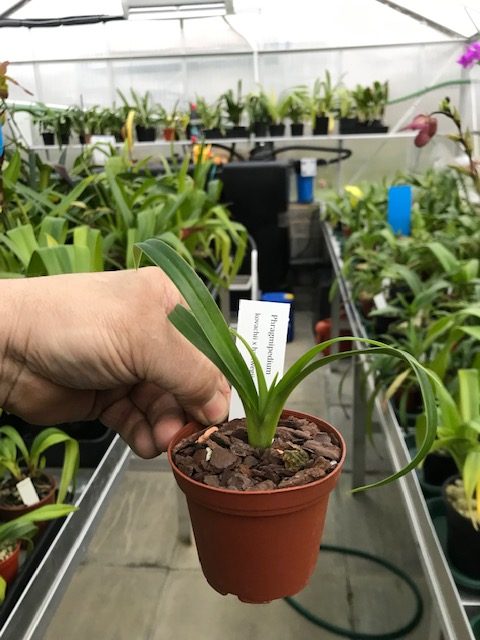 Phragmipedium kovachii x hartwegii
12th March 2019
Phragmipedium Memoria HR Giger (Jason Fischer x Sunset Glow)
12th March 2019
Phragmipedium Manzur la Aldea (besseae x manzurii)
£12.25 – £28.25
Phragmipedium Manzur la Aldea (besseae x manzurii)
A fantastic easy to grow plant, that flowers freely.
It is very versatile and can be grown in a pot or trailed against a pole easily.
PLEASE NOTE: Since this is a Seedling Population (not a Mericlone which produces exact duplicates), the picture is for illustration purposes only. No two plants will be the same from this cross, and they will flower in a range of possibilities coming from the two parents.
Description
Additional information
| | |
| --- | --- |
| size | Seedling, Small, Near Flowering Size, Flowering Size, Large Multiple Growths, Double seedling |