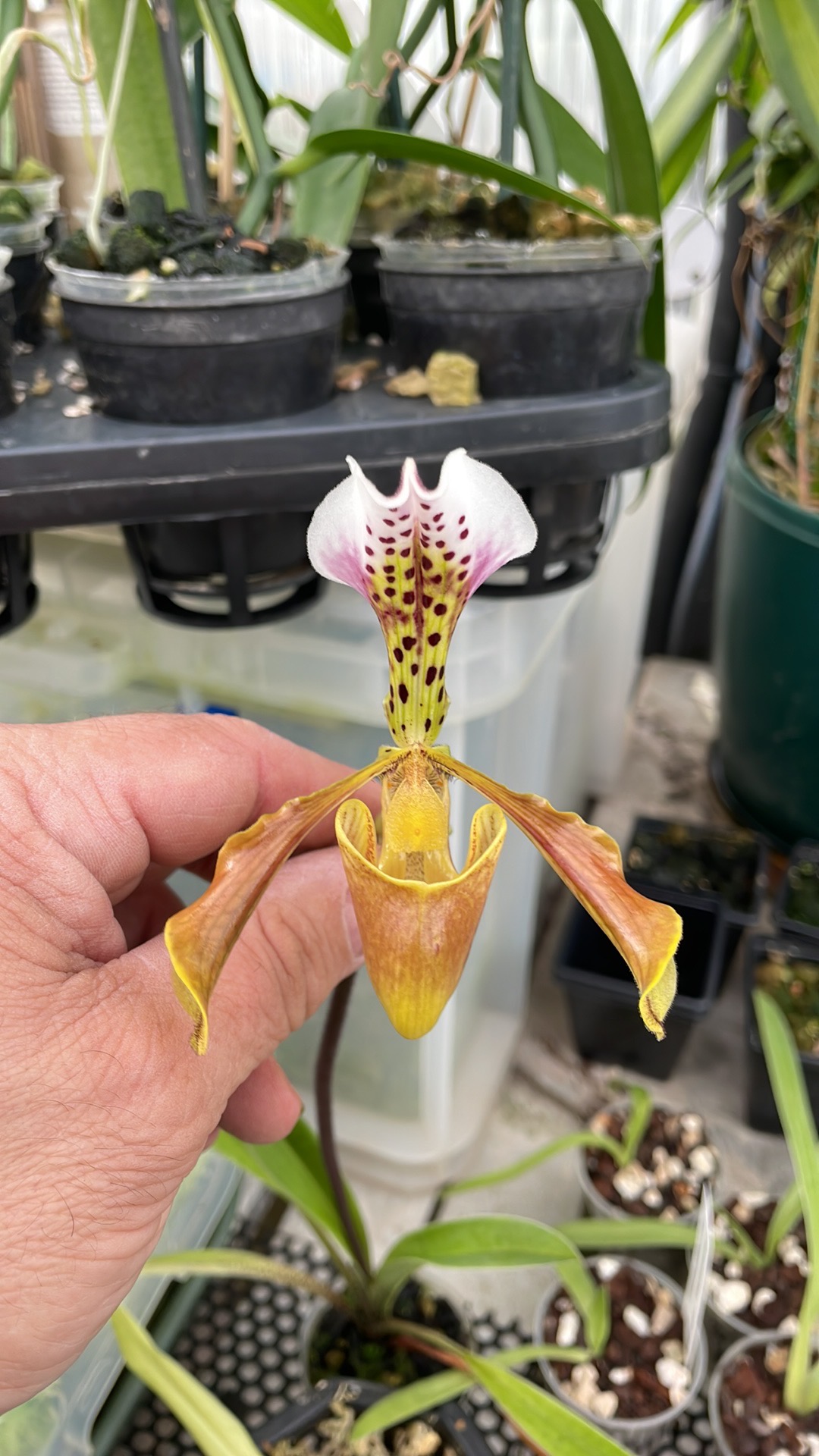 Paphiopedilum gratrixianum 'mysterianum' x sib
12th October 2022
Neofinetia falcata 'Zuiun'
17th October 2022
Phragmipedium Living Fire (Sorcerers Apprentice 4n 'Elites 1st' x besseae #1) EO0080
£14.25 – £34.25
Phragmipedium Living Fire (Sorcerers Apprentice 4n 'Elites 1st' x besseae #1) EO0080
This is one of our earliest crosses and they have been super vigorous in the flask and growing really well!!
Due to fantastic germination we can keep the prices of these very low, plus they are super green and looking fantastic – we haven't flowered any of these yet so are super excited to see how these turn out.
PLEASE NOTE: Since this is a Seedling Population (not a Mericlone which produces exact duplicates), the picture is for illustration purposes only. No two plants will be the same from this cross, and they will flower in a range of possibilities coming from the two parents.
Description
Additional information
| | |
| --- | --- |
| size | Seedling, Small, Near Flowering Size, Flowering Size, Large Multiple Growths |
Related products
Rated 5.00 out of 5

£34.85 – £68.25