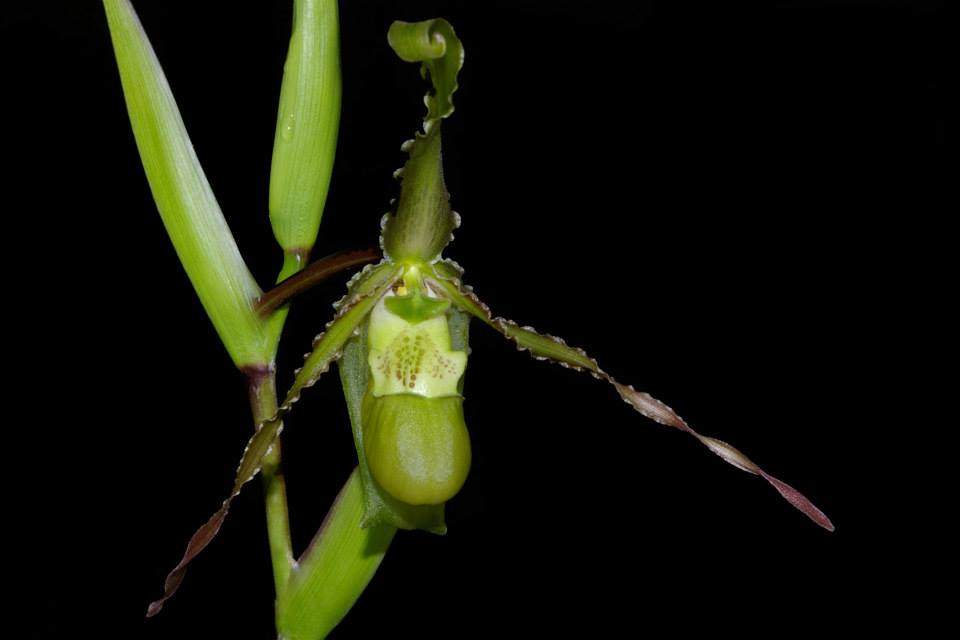 Phragmipedium boissierianum
21st August 2017
Phragmipedium Peruflora's Cirila Alca (kovachii x dalessandroi)
21st August 2017
Phragmipedium Peruflora's Saltimbanco (kovachii x boissierianum)
£48.00
Phragmipedium Peruflora's Saltimbanco (kovachii x boissierianum)
Large flowers approaching purple-pink in coloration –  lovely twist in the petals.
Picture is for reference only
PLEASE NOTE: Since this is a Seedling Population (not a Mericlone which produces exact duplicates), the picture is for illustration purposes only. No two plants will be the same from this cross, and they will flower in a range of possibilities coming from the two parents.