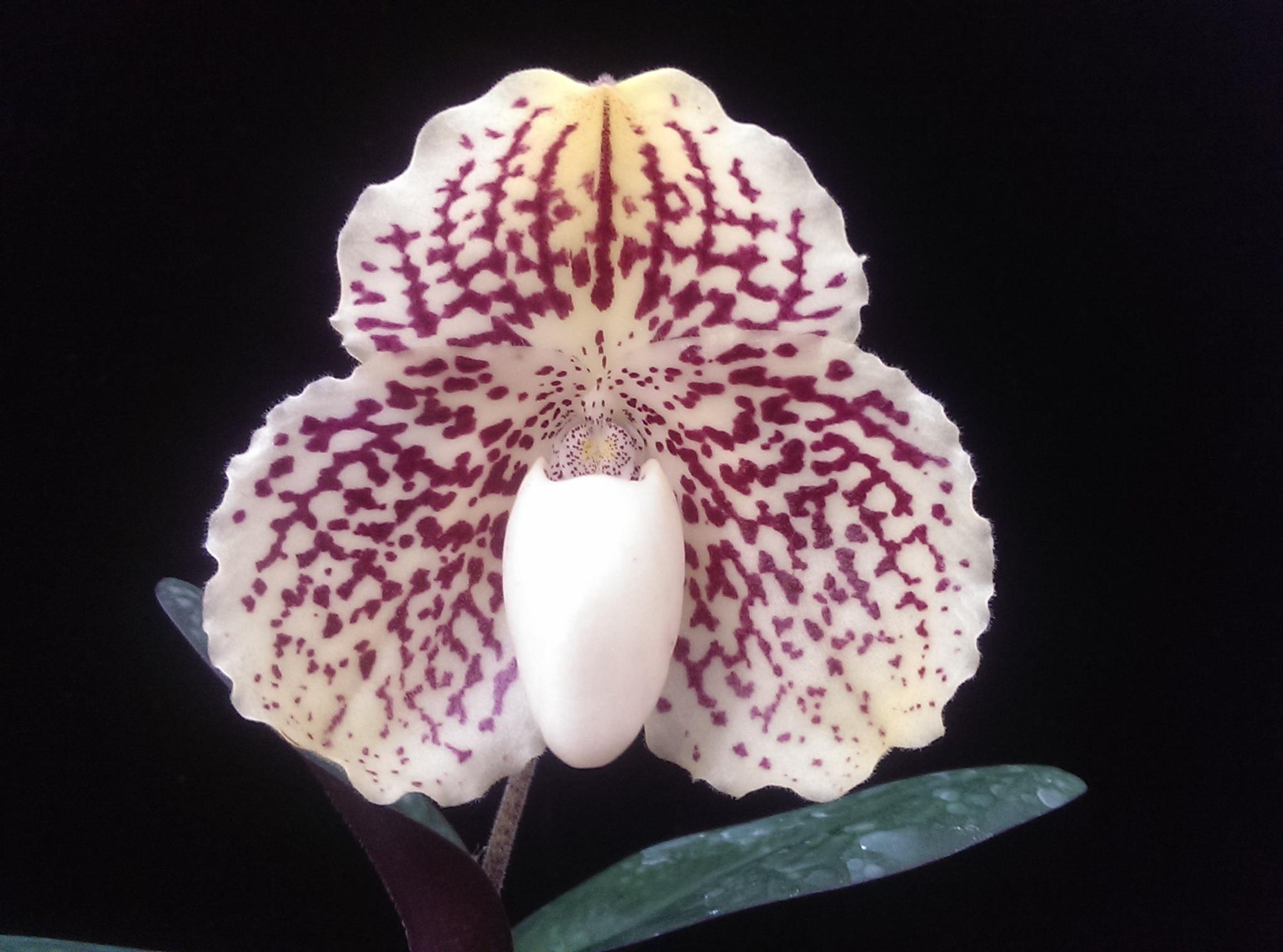 Paphiopedilum leucochilum
23rd August 2017
Paphiopedilum Memoria Larry Heuer (malipoense x emersonii)
23rd August 2017
Paphiopedilum wardii
£19.85 – £34.25
Paphiopedilum wardii  x sib
This small sized, cool growing terrestrial, mottled leaf species is found in southwestern China and northern Myanmar in deep leaf litter on cliff faces, beautiful dark blue green motttled leaves that blooms in the mid-winter to early spring on an erect, 8″ long, terminal inflorescence with green flushed purple floral bracts carrying a single glossy flower.
Considered by some to be a natural hybrid between P venustum and P sukhakulii.
PLEASE NOTE: Since this is a Seedling Population (not a Mericlone which produces exact duplicates), the picture is for illustration purposes only. No two plants will be the same from this cross, and they will flower in a range of possibilities coming from the two parents.