Paphiopedilum Formosa Lady 'Hilo' (Susan Booth x sanderianum)
7th September 2022

Paphiopedilum helenae fma album x sib ('Golden Lime' x 'Lime Lady')
13th September 2022
Paphiopedilum philippinense fma. album 'Albino Beauty' AM/AOS x Kolosand 'QF Green Dragon' FCC/AOS
£52.25 – £72.85
Paphiopedilum philippinense fma. album 'Albino Beauty' AM/AOS x Kolosand 'QF Green Dragon' FCC/AOS
One of the best albino form philippinense crossed with an almost albino form FCC Kolosand.
Unfortunately these have bloomed color so far.
Most of these have bloomed with 5-6 flowers. It will be extremely useful for future albino breeding!
PLEASE NOTE: Since this is a Seedling Population (not a Mericlone which produces exact duplicates), the picture is for illustration purposes only. No two plants will be the same from this cross, and they will flower in a range of possibilities coming from the two parents.
Description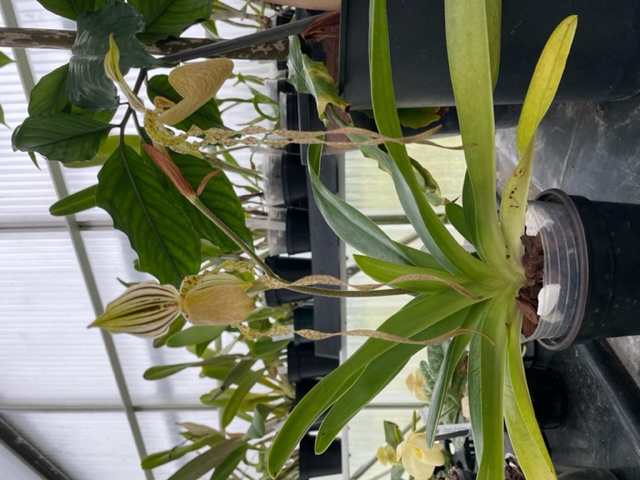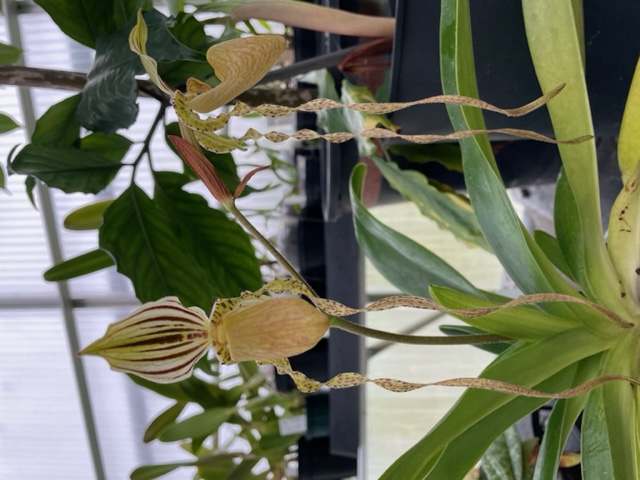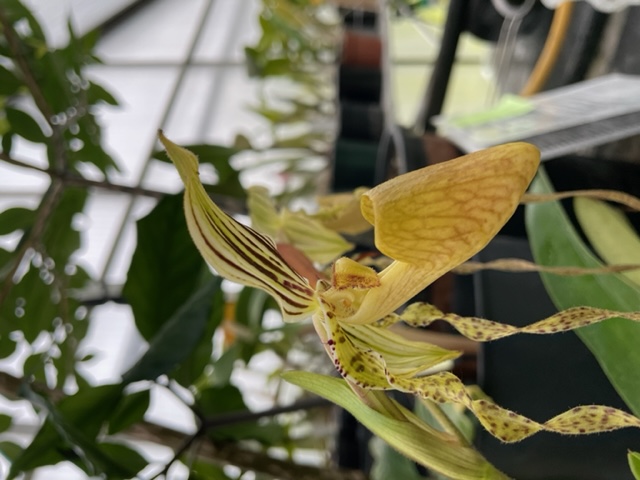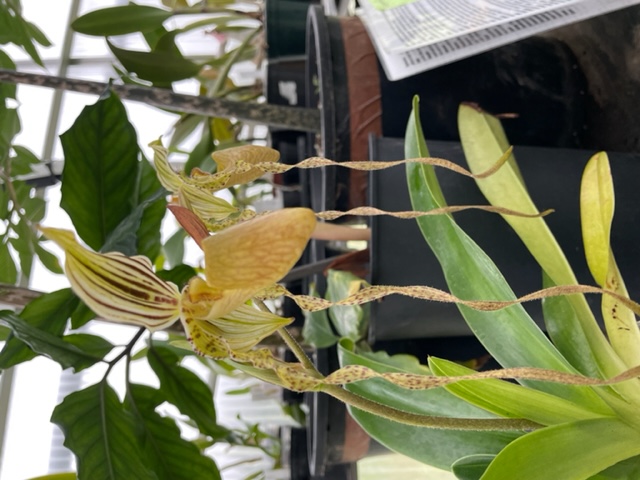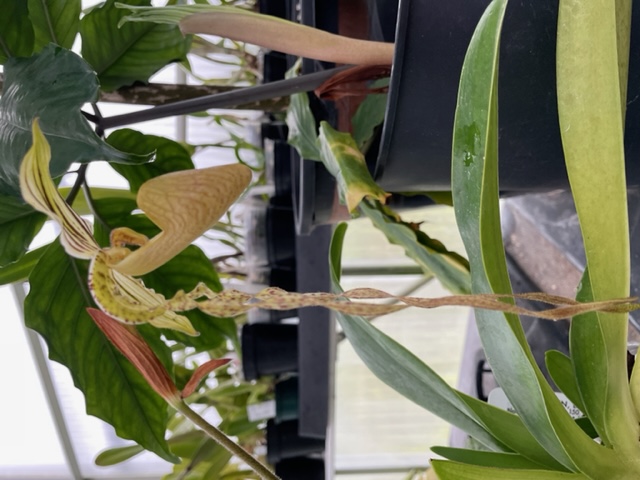 Additional information
| | |
| --- | --- |
| size | Seedling, Small, Near Flowering Size, Flowering Size, Large Multiple Growths |
Related products
Rated 5.00 out of 5

£84.25