Paphiopedilum Vipanii (philippinense x niveum)
25th August 2017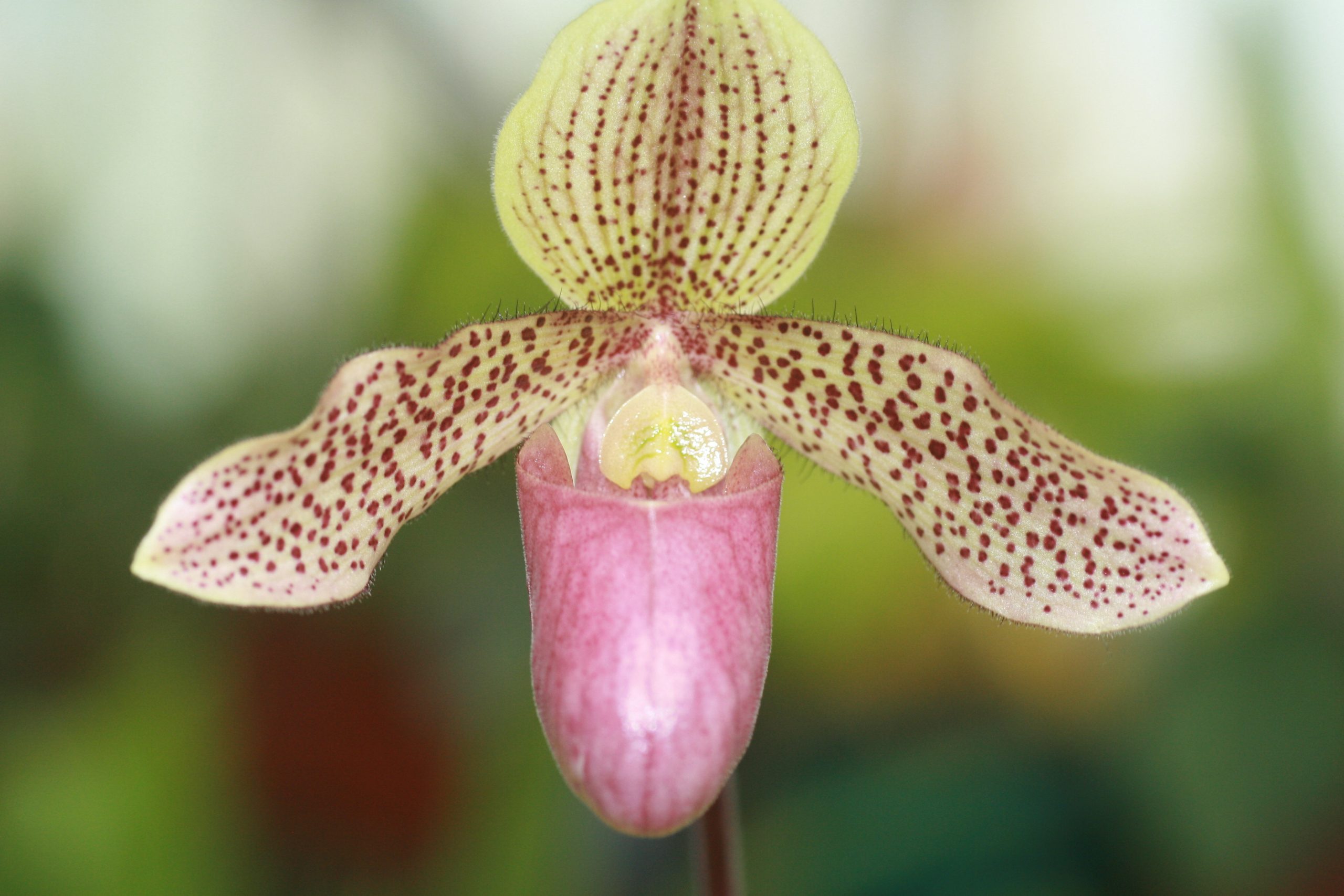 Paphiopedilum Graham Robertson (sukhakulii 'Wayfarer' x henryanum 'Pink Panther')
26th August 2017
Paphiopedilum hookerae
Paphiopedilum hookerae
 This species is native to the central regions of the island of Borneo. Leaf spans will be 4″ – 7″. Single flowered inflorescences are 6″ – 10″+ tall. Individual flowers are 3 1/2″ – 4 1/2″ across. The dorsal sepal is light to medium green with a lighter edge and a think purple stripe centrally.
The petals are medium green with the edges and apical 1/3 – 1/2 dark purple-red. The basal 1/2 of the edges are speckled black. The pouch is tan with the area around the mouth purple.
Lovely vivid flowers
The pictures are for representation only of this species
PLEASE NOTE: Since this is a Seedling Population (not a Mericlone which produces exact duplicates), the picture is for illustration purposes only. No two plants will be the same from this cross, and they will flower in a range of possibilities coming from the two parents.
Description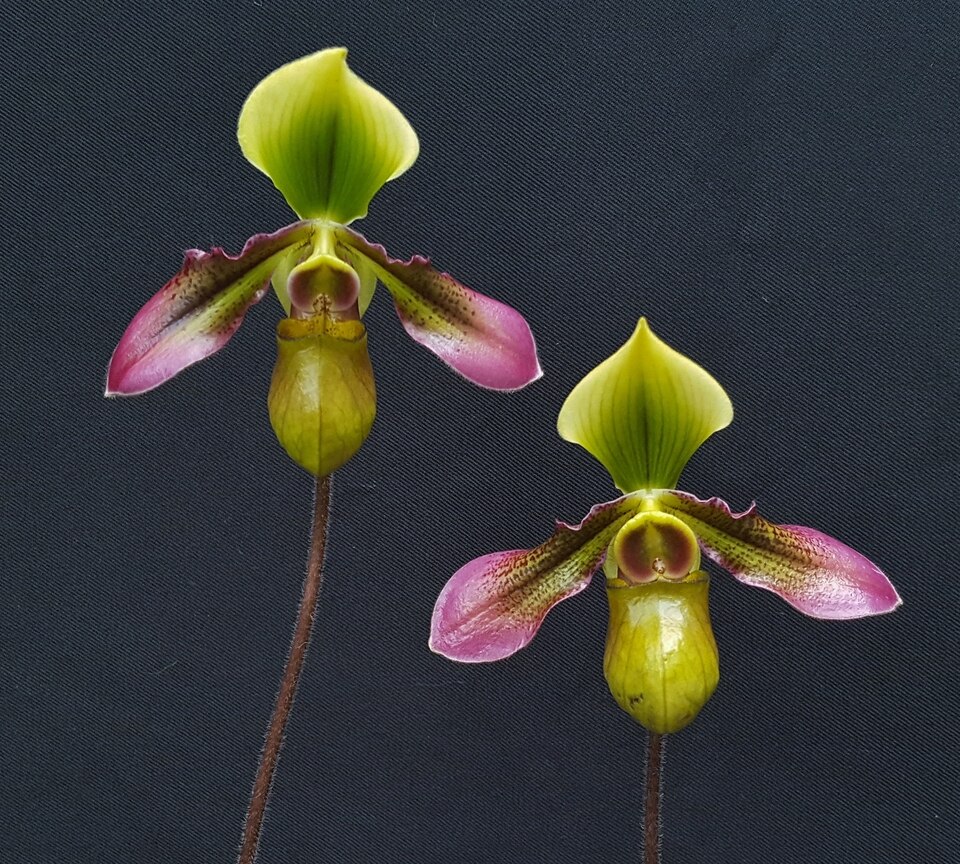 Additional information
| | |
| --- | --- |
| size | Seedling, Small, Near Flowering Size, Flowering Size, Large Multiple Growths |