Macodes petola MA2(NS53)
3rd August 2021
Bulbophyllum Kalimpong (ornatissimum x guttulatum) 'Elite's 1st'
12th August 2021
Paphiopedilum barbigerum var aureum x sib ('Green Dorsal' AQ/AOS x 'Albino Beauty' AM/AQ/AOS) PAS0698
£84.85
Paphiopedilum barbigerum var aureum x sib ('Green Dorsal' AQ/AOS x 'Albino Beauty' AM/AQ/AOS) PAS0698
Remade with both albino form of this lovely miniature . This can produce 3-4  spikes on a relatively compact plants in a 4" pot or less.
Picture of barbigerum fma aureum for reference only
PLEASE NOTE: Since this is a Seedling Population (not a Mericlone which produces exact duplicates), the picture is for illustration purposes only. No two plants will be the same from this cross, and they will flower in a range of possibilities coming from the two parents.
Description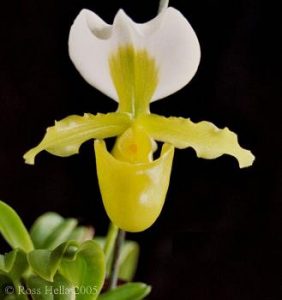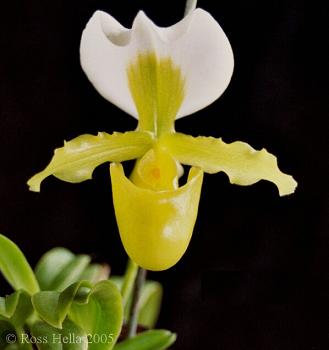 Additional information
| | |
| --- | --- |
| size | Seedling, Small, Near Flowering Size, Flowering Size, Large Multiple Growths |