Paphiopedilum spicerianum x sib (Fat Boy x Twin Trails) OIV0042
2nd August 2021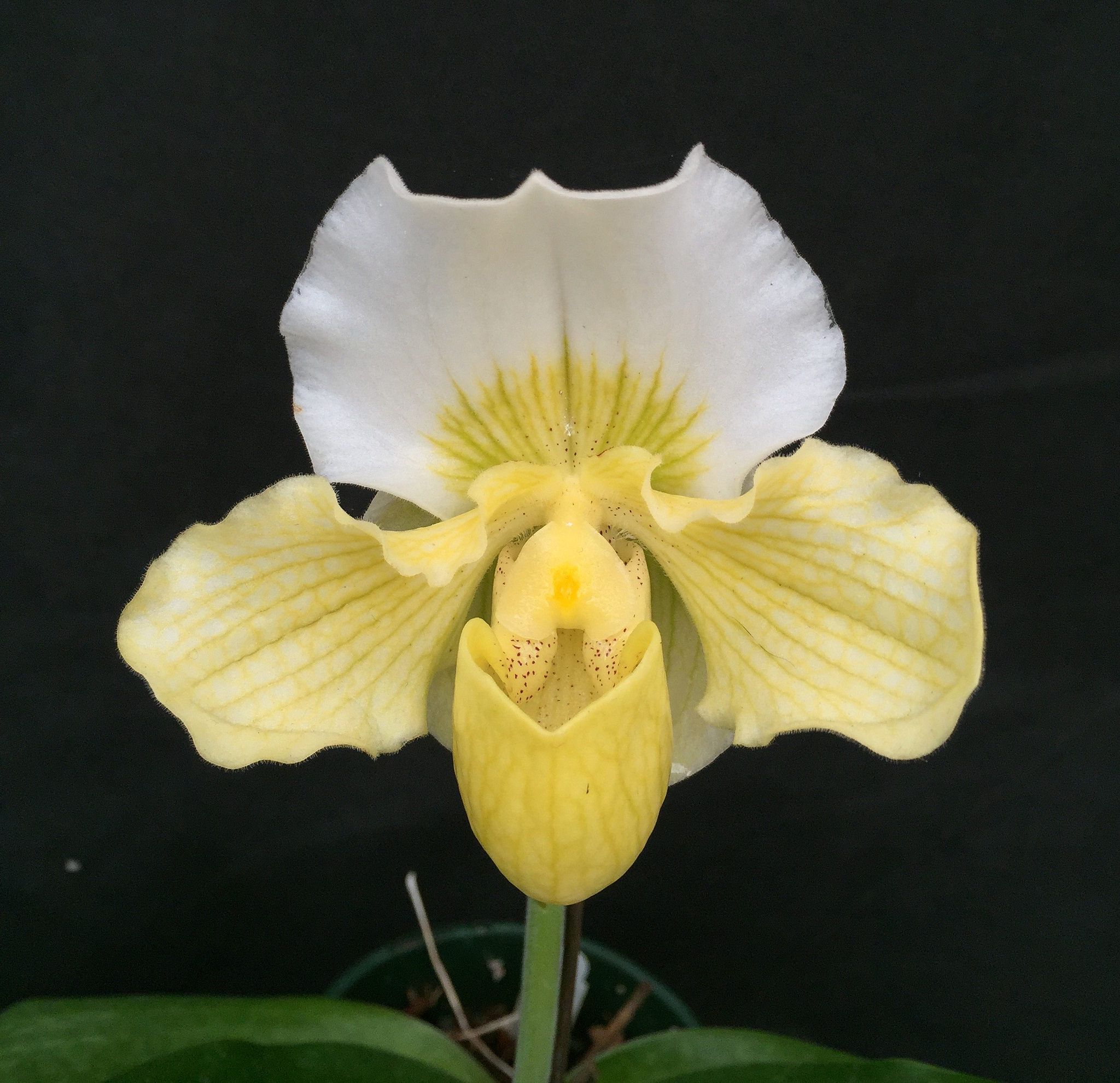 Paphiopedilum barbigerum var aureum x sib ('Green Dorsal' AQ/AOS x 'Albino Beauty' AM/AQ/AOS) PAS0698
3rd August 2021
Macodes petola MA2(NS53)
Macodes petola MA2(NS53)
A popular terrestrial orchid that is grown mostly for its foliage, this plant is well known for the golden sparkle in its leaves. Hold it up to the sunshine or turn a LED torch on the leaves and you will see!
When mature, this species will produce a small spray of reddish tan flowers with a yellow edge and a white lip on a tall 10-12 inch stem . This plant has been discovered throughout Malaysia, New Guinea, Vanuatu, the Philippines and Sumatra. Very easy to grow as long as the potting medium is kept lightly moist between watering and the plants are grown under heavy shade.
PLEASE NOTE: Since this is a Seedling Population (not a Mericlone which produces exact duplicates), the picture is for illustration purposes only. No two plants will be the same from this cross, and they will flower in a range of possibilities coming from the two parents.
Description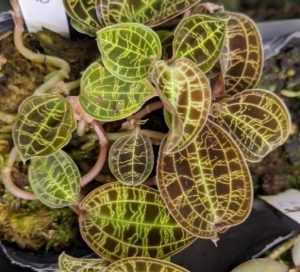 Additional information
| | |
| --- | --- |
| size | Double seedling, Seedling, Small, Near Flowering Size, Flowering Size, Large Multiple Growths |